Top-Rated Wedding Liability
Liability Insurance up to $5 Million. Venue Preferred with Instant Certificate of Insurance
Wedding Liability Insurance
with Free Host Liquor Liability
Your wedding day is supposed to be one of the happiest days of your life. You've spent a lot of time and money preparing for it. It may seem silly to expect accidents on your wedding day, but planning ahead is a smart move.
Purchase Wedsure Liability as late as the night before
Today, it's not uncommon for wedding facilities to require a wedding couple to show a Certificate of Insurance (view Sample Certificate of Liability), and in some cases, to name the reception or ceremony site as an Additional Insured. Some real life scenarios where Liability Insurance came in handy:
Guest spills red wine and destroys marble floors
A guest breaks her leg while on the dance floor
A drunk guest does damage to the venue (Host Liquor Liability)
Starts at $125
Up to $5 Million in Liability Coverage.
Coverage can be purchased up to two years prior to the wedding date, and as late as the night before your first event for the same price.
Wedsure liability policies are backed by A+ rated Allianz, the second biggest insurance carrier in the world.
Quote in 15 Seconds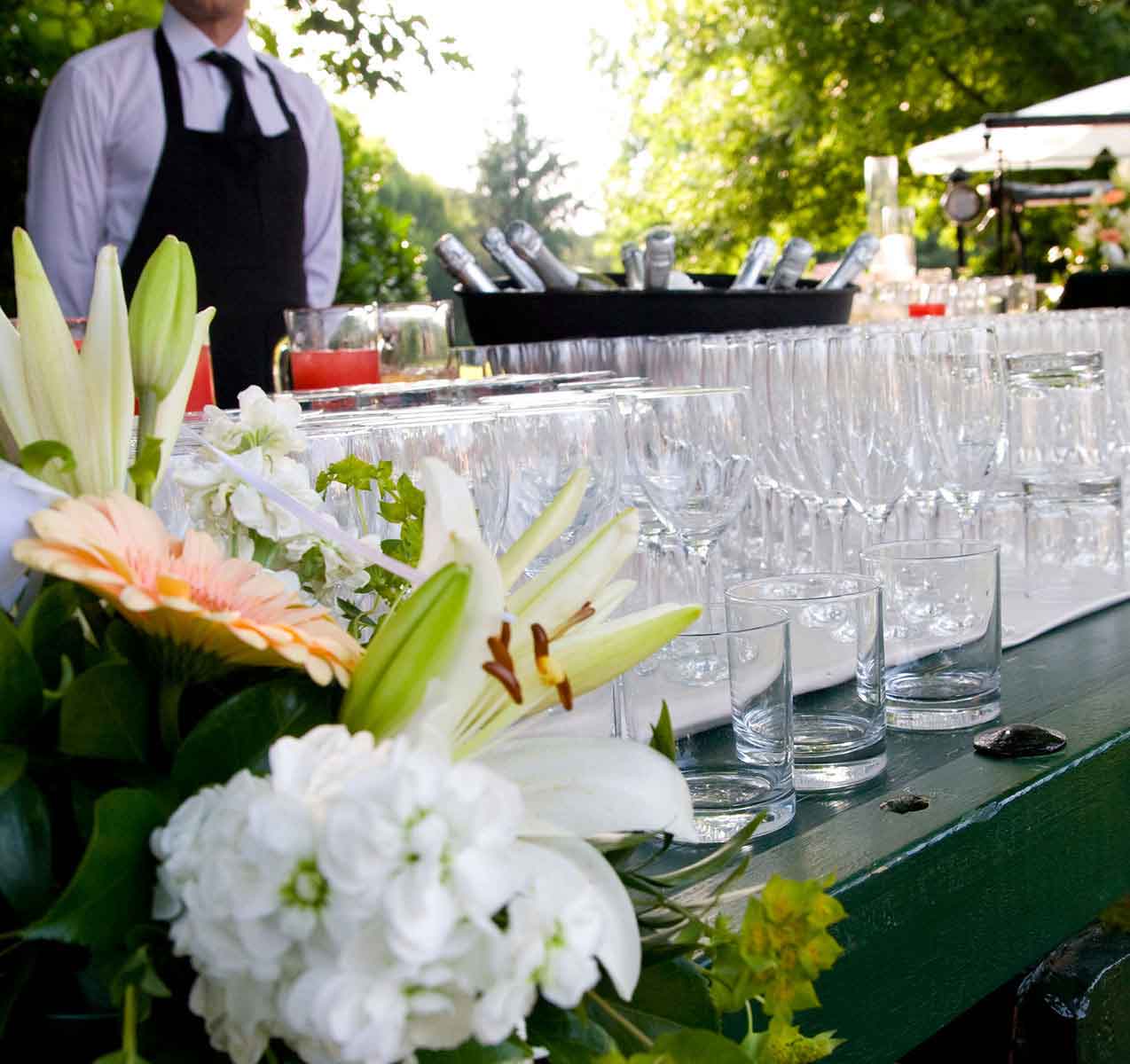 Asked to Provide Proof of Liability Insurance?
For as low as $125, Wedsure Weddingsurance® offers the exact Liability policy that 99.9% of Event Sites require. Venues Love our Insurance and recommend it.
Most event sites require Proof of $1 Million / $2 Million in liability coverage (some may require a larger policy). In addition, most ask that you provide them with a Certificate of Liability Insurance with their facility listed as an Additional Insured.
Email or Print your Certificate of Liability Insurance in minutes.
Wedsure's Liability Policy can be purchased online anytime day or night, up to 24 hours prior to your event. Our online quoting system walks you through each step, including adding an Additional Insured, and instantly generates your policy.
Have more questions about Wedding Liability?
View our Liability FAQs or Call us.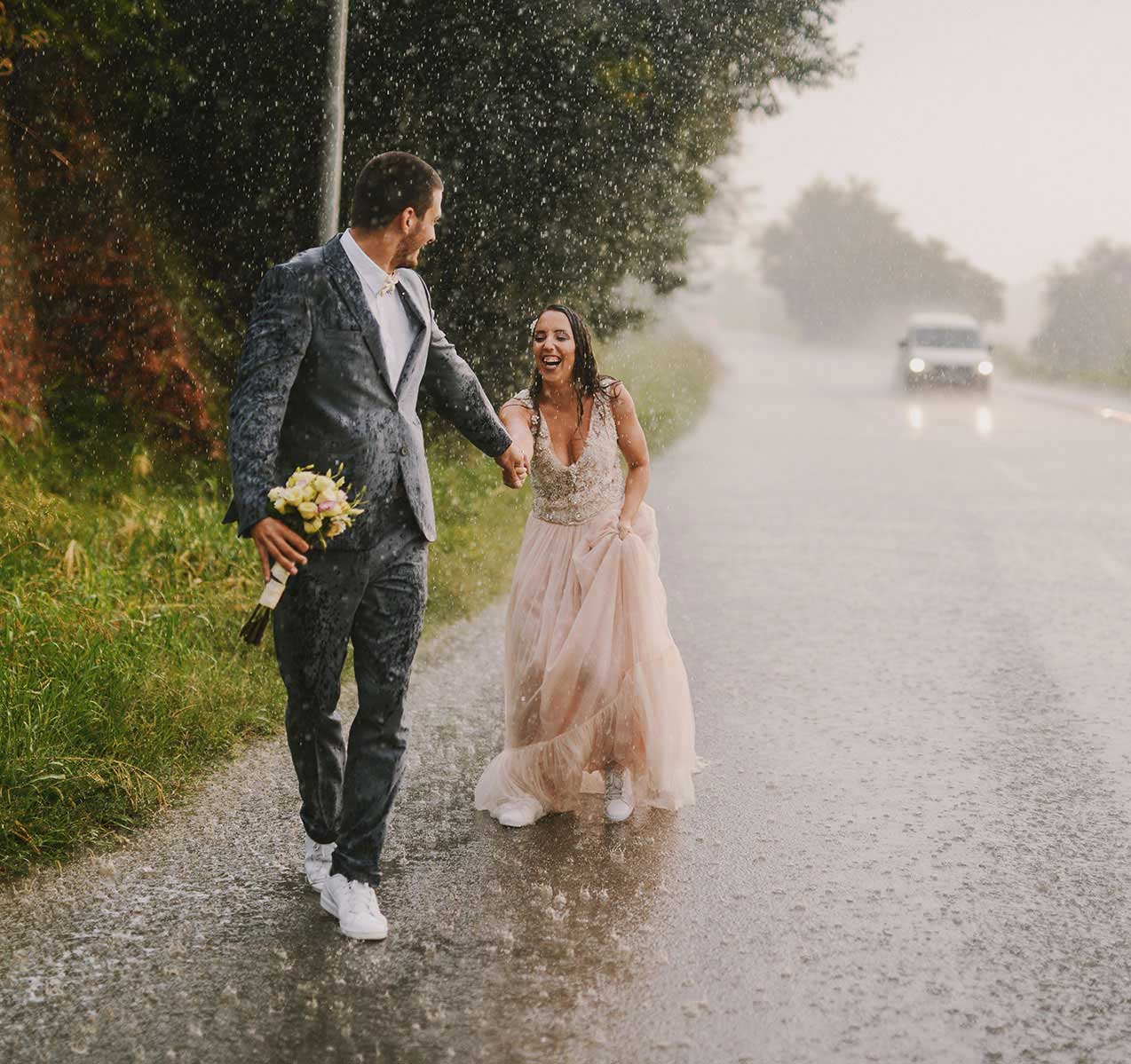 Wedding Cancellation
including Postponement
If you're like many brides, you may not have realized that it's smart to have Wedding Cancellation Insurance. Wedding insurance protects the nonrefundable expenses incurred when the rehearsal, rehearsal dinner, wedding or private event, or reception must be canceled or postponed for certain reasons beyond your control.
Cancellation due to serious illness, injury, extreme weather, a missing caterer, a missing officiate or a bankrupt event facility are just a few examples of what is covered under Wedsure's Cancellation and Postponement Insurance.
Dreaming of happily ever after?
Vendors, event sites and suppliers may fail to deliver on promises. A missing caterer, bridal shop loses your dress, facility is double booked, photographer disappears after the wedding… and the list goes on. And Wedsure is the only company to offer nine coverages a la carte. No preset packages. Tailor your insurance exactly to your needs.
As low as $125
For Cancellation coverage that pays for any nonrefundable expenses when you must cancel or postpone your event due to reasons beyond your control.
All Wedsure policies are backed by A+ rated Allianz, the second biggest insurance carrier in the world.
Quote in 15 Seconds
Two things you should know when planning a wedding
Weddings Get Cancelled
Caterers go bankrupt, event sites close down, storms close roads and airports, relatives get ill. Wedsure Insurance protects you in the event of cancellation or postponement for covered reasons.
Quote Now
A Lot of Money at Stake
The average wedding runs $29,000 placing a lot of your money at stake. Get Wedsure Wedding Cancellation Insurance as low as $125 for all four wedding events. Why take chances with your big day?
Quote Now
Need Assistance with Wedding Insurance?
Quote & Buy Wedsure Online for Instant Coverage and Instant Certificates of Insurance
FROM ONLY $125
Quote in 15 Seconds