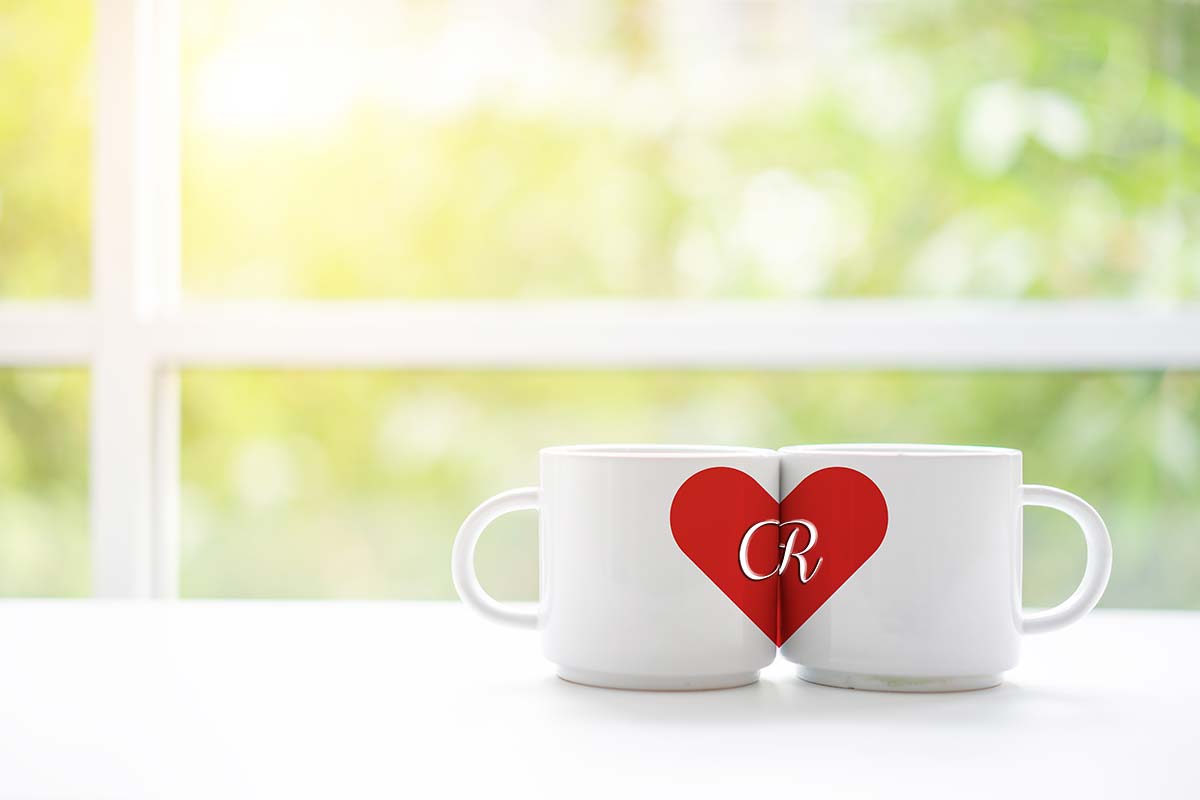 Whether you're looking forward to your wedding or you just got married to the love of your life, it's exciting to plan your upcoming Valentine's Day experience. It's always nice to show your partner how much you adore them, but Valentine's Day gives you an excuse to go all out and blow them away.
Even with all the love you have for your significant other, sometimes it's a struggle to pin down the right gift. You'll get tons of suggestions from family and friends, but maybe that pink tumbler or bouquet of roses isn't inspiring you. With a whole world of items to choose from, how can you know what to buy?
Check out this Valentine's Day gift guide for brides and grooms for easy answers. You'll find inspired gifts your partner is sure to cherish — especially if you wrap them nicely with big red bows and write about your love in an adorable card.
1. Buy New Glassware
There's always a reason to celebrate, especially if your wedding is about to happen or just passed. Get a bottle of wine or a case of beer to make a toast, but don't serve it in your usual water glasses.
Instead, buy new glassware designed explicitly for beer or wine. A glass set will enhance the look of your kitchen when you open your cabinet and find them waiting for your next night together. Plus, it'll also add a touch of elegance to your Valentine's Day evening.
2. Go to the Spa
Everyone enjoys relaxing, but your partner may be one of the many people who rarely spend time on themselves. If they love a good massage after work, get them a gift card for a local spa. They can use it with you on Valentine's Day or enjoy a trip on their own in the coming weeks.
3. Make a Skincare Kit
If you need a great idea while on a budget, make a skincare kit so your loved one can experience an at-home spa. Whip up face masks and lotions with their favorite scents to add an extra special touch. Treat them to a full-body sugar scrub or carve a block of soap with unique patterns.
4. Try a Subscription Box
You can easily find a unique Valentine's Day gift when you sign up for a subscription box. They come in all different shapes and sizes and include tons of unique content. Get your partner a box that ships them items related to wine, books, food and more. If they love it, you can keep the subscription going throughout the year.
5. Enjoy a Fancy Snack
Who can resist a delicious treat? Take advantage of the upcoming holiday and create something yummy for your favorite person. Go the traditional route and order a fruit basket, candy box or chocolate-covered strawberries. You can also cook bacon bouquets for a creative twist on a classic Valentine's Day flower arrangement.
6. Create a Honeymoon Box
Are you still counting down the days until your ceremony? Give your future spouse a wedding-themed present by putting together a honeymoon box. If you're going to the beach, you could give them a box filled with sunscreen, sunglasses, a new towel and more. Think about where you're going and get creative with trinkets your significant other can use while you're away from home.
7. Monogram Your Gift
Personalize whatever you want to give by getting it monogrammed. Pick out a bottle opener, mug or blanket, and design a monogram to make it stand out in your home. Monograms can be a single letter, like the first in your married surname, a date or any other text you'd like. Browse through products online or in stores to find the perfect one for your spouse.
Make It Special
No matter what you decide to get the love of your life, make it unique. Present them with a simple gift like a mug or blanket after making a big dinner. Order a subscription box and cover it in wrapping paper for an extra level of surprise. Your partner will love whatever you give them because it comes from your heart.
---
About the Author
Kacey Bradley is the blogger behind The Drifter Collective, an eclectic lifestyle blog that expresses various forms of style through the influence of culture and the world around us. Along with writing for her blog, she has written for sites like U.S. News, SUCCESS, Guides for Brides, Hotel Online and more.